Writing at The Leys
"Writing…to me, is simply thinking through my fingers"
Isaac Asimov.
‍

Writing is not a subject; it is part of reading, speaking and listening. Being a writer means being a reader, articulating stories and characters, listening to tales and learning from other writers. Through teaching exciting and engaging lessons you can help children to discover stories, create worlds, record events, mould characters and inspire each other as writers.
‍

Our Vision;

At The Leys Primary and Nursery school it is our Vision that every child is given the opportunity to excel in their writing through the use of exciting, engaging and active lessons driven by inspiring and motivated teachers. We believe this encouragement will enable the children to become confident writers who will develop a genuine love for writing.

We believe that the fundamental functions of language as a means of expressing feelings, establishing contact with others and bringing about desired responses, are crucial in underpinning life skills and all aspects of the curriculum. The children will use writing to express themselves creatively and be able to independently write for a wide range of different purposes and audiences. They will be able to reflect on their own and others writing pieces and have a confident understanding that writing has a real purpose and that word choice and style can bring about change.

Aim:

To ensure the English writing curriculum enables our pupils to acquire the necessary knowledge, skills and understanding to become lifelong learners and linguists. Pupils to understand that writing is an essential life skill which goes beyond school.
Pupils to have the skills and confidence to express their ideas, opinions and emotions through their writing.
Pupils from early years to Year 6 to be provided with many opportunities to develop and apply their writing skills across the curriculum.
Pupils to learn about the different types of writing and develop an awareness of audience, purpose and context.
Pupils to learn how to plan, write, redraft and evaluate their writing for a variety of purposes and audiences, clearly and coherently.
We want pupils to develop independence in being able to identify their own strengths and areas for development in writing, editing their work both during and after the writing process. We would like pupils to understand that writing is a process and establish themselves as an author in their own right.
To ensure our writing curriculum is accessible to all pupils and maximise the development of every child's ability and academic achievement.
Pupils to be exposed to high quality resources, e.g. stories, poems, non-fiction writing, models for writing, etc.
For pupils to be taken on a writing journey which builds on their existing and developing knowledge and skills.
Pupils to acquire a wide range of vocabulary and a sound understanding of grammar, and be able to apply this learning to their writing, including across other subjects.
With regards to spelling, we intend to teach pupils how to understand the relationship between words, identify patterns and learn key spelling rules. We encourage pupils to apply this learning to spell new words.
For pupils to take pride in the presentation of their work and leave primary school with a fluent, legible handwriting script.
Teachers to provide opportunities for pupils to write every day; this could be within any subject area.
Teachers to reinforce an expectation that all children are capable of achieving high standards in their writing.
Teachers to have a secure understanding of the English writing curriculum and deliver lessons that are creative and engaging.
Delivery:

To ensure high standards of teaching and learning in writing, we plan lessons using the Herts for Learning progression of skills document which links to the National Curriculum expectations. This helps to achieve consistency and progression as pupils move through the school.
Each year group has an overview of the writing genres, both narrative and non-fiction, that they will teach. Sometimes these will be linked to the topics being covered. Writing genres, together with the texts to be used, have been mapped out for years 1 to 6 to ensure correct coverage of the key genres and to build on previous skills/learning. Most of these units will take between two to four weeks to complete, and the outcome of each unit will be an extended piece of writing which will be used to assess the pupil's skills against the agreed success criteria.
Where possible, narrative units will be linked to a carefully chosen text that acts as a stimulus for teaching the identified text, word and sentence level features that the children will be expected to include in their final written outcome for that unit. A WAGOLL – What a good one looks like is created based on the stimulus text and supports pupils to identify and mimic the features in their own writing. Non-fiction units are also taught through a quality WAGOLL that may be based on a stimulus text or may be related to another curriculum area.
Teachers use the agreed teaching sequence to plan all units/genres. This sequence is also reflected on the working wall for writing from years 1 to 6.
The large majority of pupils progress through the content of the writing curriculum at the same pace. Differentiation is achieved through individual support, targeted intervention in class and scaffolding, e.g. word banks, a greater level of modelling, etc.
Our Marking & Feedback policy is used to recognise strengths and identify areas to develop in terms of writing skills.
A whole school spelling scheme which links to the National Curriculum is used by teachers to support their teaching and to provide activities related to the weekly spellings. Children are given spellings to learn each week as part of homework.
Grammar and punctuation knowledge and skills are taught through English writing lessons as much as possible. Teachers plan to teach the required skills through the genres of writing that they are teaching. Learning is linked to the genre to make it more connected with the intended written outcome. Teachers sometimes focus on particular grammar and punctuation skills as stand-alone lessons; especially if they feel that the class needs additional lessons/practise to embed and develop their understanding or to consolidate skills.
Teachers use their professional judgement and the Teacher Assessment Frameworks for writing to determine whether a pupil is working at age-related expectations, above or below. The national TAFs are used for years 2 and 6 and the Herts for Learning TAFs are used for the other year groups.
Outcome:

Pupils will enjoy writing across a range of genres, topics and subjects. They feel proud of their achievements and understand that writing is a journey.
Pupils will make at least good progress in writing from their last point of statutory assessment.
The percentage of pupils working at age-related expectations within each year group will be at least in line with national averages.
The percentage of pupils working at greater depth within each year group will be at least in line with national averages.
Pupils of all abilities and backgrounds will achieve success in their writing lessons because learning will be appropriately matched and scaffolded.
Pupils' writing across all curriculum areas is the same standard as in English books.
Throughout each lesson, formative assessment will take place and feedback will be given to pupils through the school's Marking & Feedback policy to ensure they are meeting the specific learning objectives. This process will be used to influence the teacher's planning and ensure they are providing a writing curriculum that allows each child to progress.
The teaching of writing is monitored through book scrutinies, learning walks, pupil voice and lesson observations
There is evidence of a clear sequence for the teaching of writing in pupils' books.
Pupils will acquire and be able to apply a wider range of vocabulary to their writing.
Pupils will have good knowledge of how to adapt their writing based on context, audience and purpose.
Pupils will leave primary school being able to effectively apply spelling rules and patterns that they have been taught.
Pupils will be academically prepared for life beyond primary school and throughout their educational journey.
We believe that through using quality texts for writing, pupils will foster a love for reading and an interest in reading for pleasure.
‍
How do we ensure progression throughout the years within writing?‍

In order for pupils to make adequate progress each year, it is important that both teachers and pupils know how progress is being achieved and built upon throughout each year group. As a school, it is our main focus to ensure every pupil makes progress and therefore we use a number of different ways to track this:

Firstly, we follow the National Curriculum for Writing:
https://assets.publishing.service.gov.uk/government/PRIMARY_national_curriculum.pdf
We ensure that we are focussing on these set objectives throughout each year. We continuously look at these objectives and 'RAG' rate if our pupils are meeting them- If they are not, we continuously recap them and put provisions in place until these objectives are secure.

Along with following the National Curriculum Objectives for writing, we follow the Herts for Learning progression document which allows teachers and pupils to look back at what they have learnt previously, how they are developing those skills now, and what they will do in the future. Starting with the foundation stage all the way up to year 6, this document provides in depth information related to a certain text type. These include: progression in recount texts, progression in instruction texts , progression in non-chronological reports , progression in explanation texts, progression in persuasive texts and progression in discussion texts. The document provides a grammar focus, which is built upon their previous experience and demonstrates the grammar progression throughout all of the year groups.

We also use the Herts for Learning modeled text, which shows both teachers and pupils what an 'expected' example of each text type should look like and include.

Finally, at the end of each year, we have an in depth handover meeting with our pupils' new teachers. Discussing the requirements of each pupil, where they are and how they can progress. Each teacher also RAG rates all of the national curriculum objectives so that the new teacher is able to recap the skills that the pupils require.

Using these indepth ways to follow progression we are allowing EVERY child to make the best possible progress they can.

Writing Subject Overview 2022-23 (pdf download)
‍

Useful Resources:

Writing Strand Tracker - Pdf Download
Non-Negotiables (For each year group) - Pdf Download
Progression in Sentence Types - Using Alan Peat's Sentence Types - Pdf Download
Progression in Grammar and Punctuation - Pdf Download
Progression in Handwriting - Pdf Download

Writers Toolkits:

Year 6 - Writers Toolkit Y6 Pdf
Year 5 - Writers Toolkit Y5 Pdf
Year 4 - Writers Toolkit Y4 Pdf
Year 3 - Writers Toolkit Y3 Pdf
Year 2 - Writers Toolkit Y2 Pdf
Year 1 - Writers Toolkit Y1 Pdf

How to improve Writing Skills for children - Pdf download
Fine Motor skills activities and Ideas - Pdf download‍

Useful Websites:

- Wordsforlife.org.uk
- https://www.readbrightly.com/13-excellent-writing-apps-websites-kids/
- Websites where kids can create books
- https://www.spellingshed.com/en-gb/index.htm
‍
‍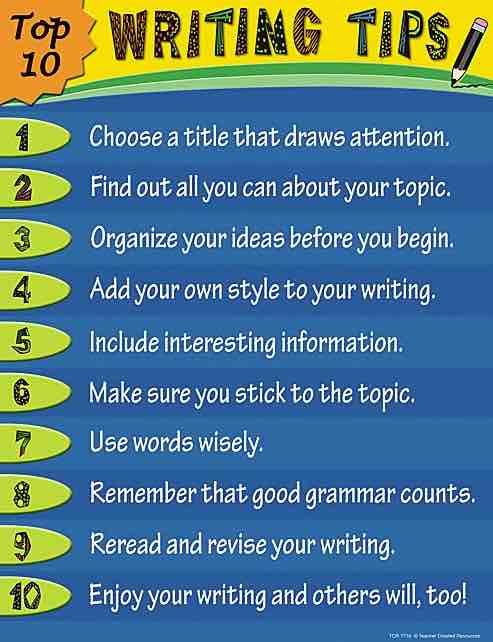 Pupil Voice:‍‍‍

What our pupils say about their English lessons!‍